South Eastern Railway has been continuously running Oxygen Express Trains from its jurisdiction to bring relief to the COVID affected patients in different states. All efforts are being made to deliver as much Liquid Medical Oxygen ( LMO) as possible in the minimum possible time to the requesting states.
South Eastern Railway has so far run 32 Oxygen Express Trains from Bokaro Steel City, Rourkela and Tatanagar despatching a total 1654 tonnes of LMO towards Uttar Pradesh, Madhya Pradesh, Haryana and Delhi.
Three more Oxygen Express Trains will start from Tatanagar today. One Oxygen Express with six 20 ft containers will move towards Okhla. Another train with ten 10 ft containers will move towards Lucknow. The containers of the Lucknow bound train are being refilled at Tatanagar Railway Siding to save valuable time. The third Oxygen Express train is being planned for Bengaluru from Tatanagar.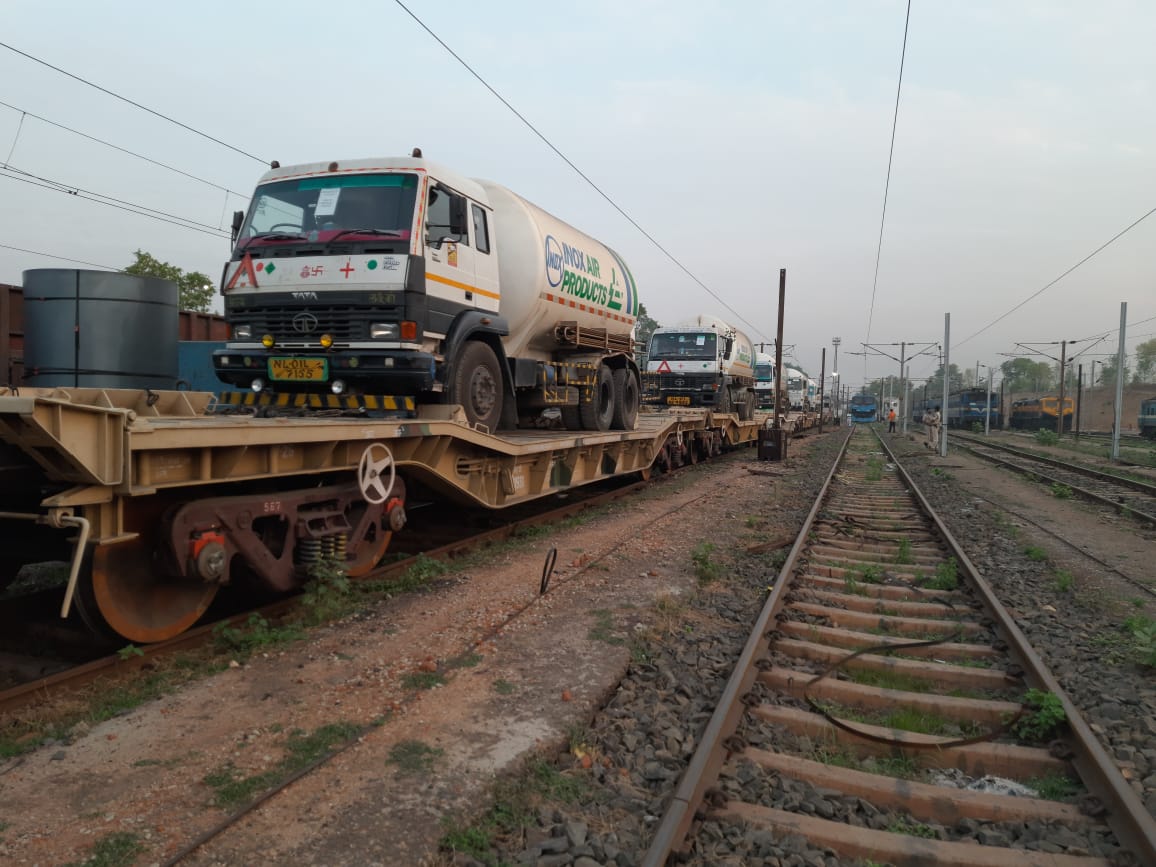 South Eastern Railway is putting all efforts for transportation of the life saving gas and the concerned employees are engaged round the clock to facilitate movement of the Oxygen Express Trains. The important aspects of Oxygen Train movement are being planned and monitored at the apex level to ensure faster transportation.